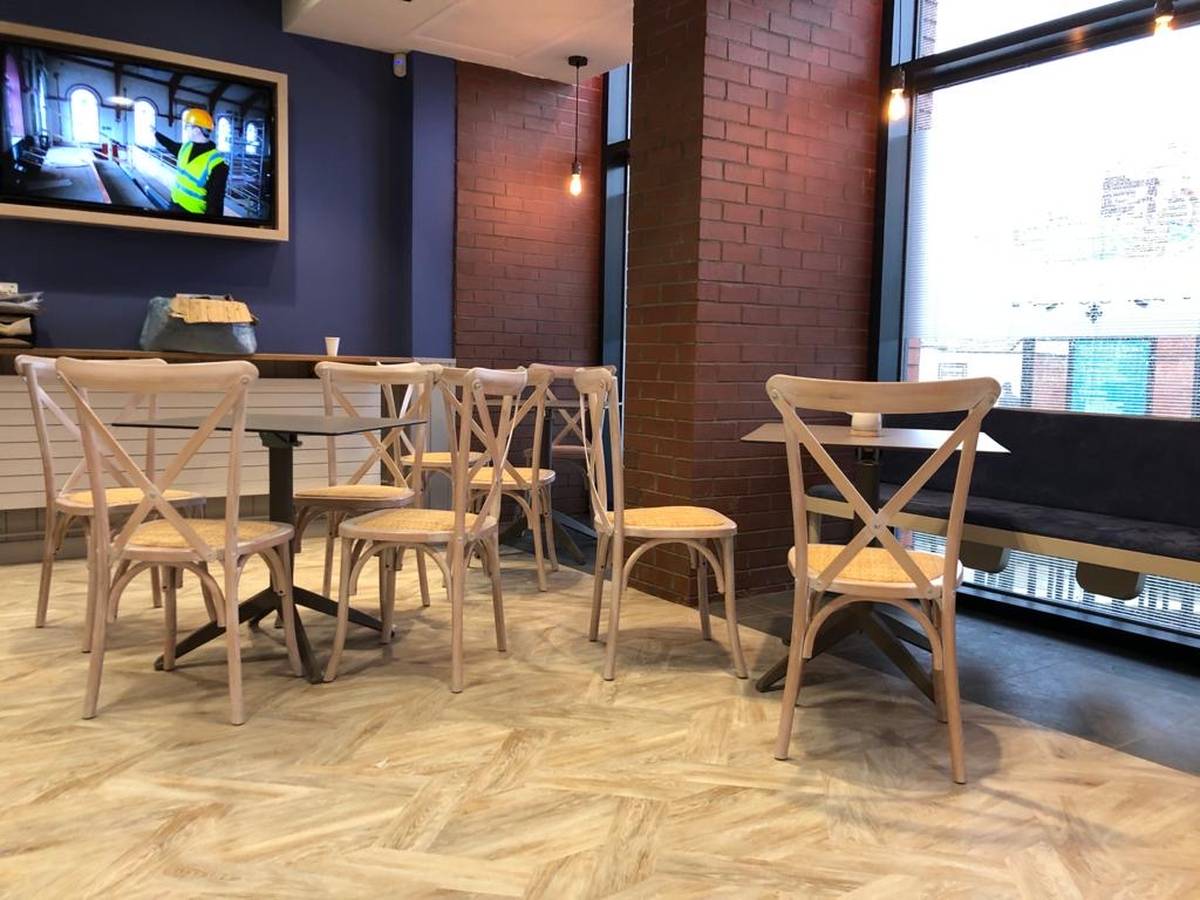 Image id: 79 Tamworth Assembly Rooms - Our Part in their Multi-Million Pound Makeover
---
Tamworth Assembly Rooms is a building designed by Nicholas Joyce in 1887 to Celebrate Queen Victoria having been on the throne for 50 years. The official opening was in October 1889.

The building is intensively used for public performance of music and stage as widely varying as ballet and Sooty, so there is entertainment to appeal to all ages and tastes.

As part of a multi-million pound facelift, PB Originals was given the brief to come up with a modern appearance for the cafeteria and the box office desk. As a listed building, material changes were not possible, so the existing mouldings were refurbished and timber tops restored/renewed and modern furnishings created for the eating area.

With a subtle blend of old and new, these areas should appeal to a wide range of tastes and ages for some time to come. If you have to achieve a balance between modern furnishings and listed building fixtures, give us a call or click in the header of any page to send an email.